Envisioning Health & Wealth
A Spring Vision Boarding Workshop
Hello Winter!
Now is the time to plant the seeds for future you to be her healthiest and most abundant in 2024! 
Join Deborah for this interactive visual workshop to harness the aligned energy of the winter solstice.
Together we will use the powerful tools of visualization and creativity to:
envision health & wealth
clarify specific goals
create vision boards to activate those intentions
This workshop is free and will be held over Zoom. Bring a snack or your favorite inspiring beverage.
Design and craft tools are optional. I'll be sharing a way to make a digital vision board using Canva!
Email [email protected] with any questions.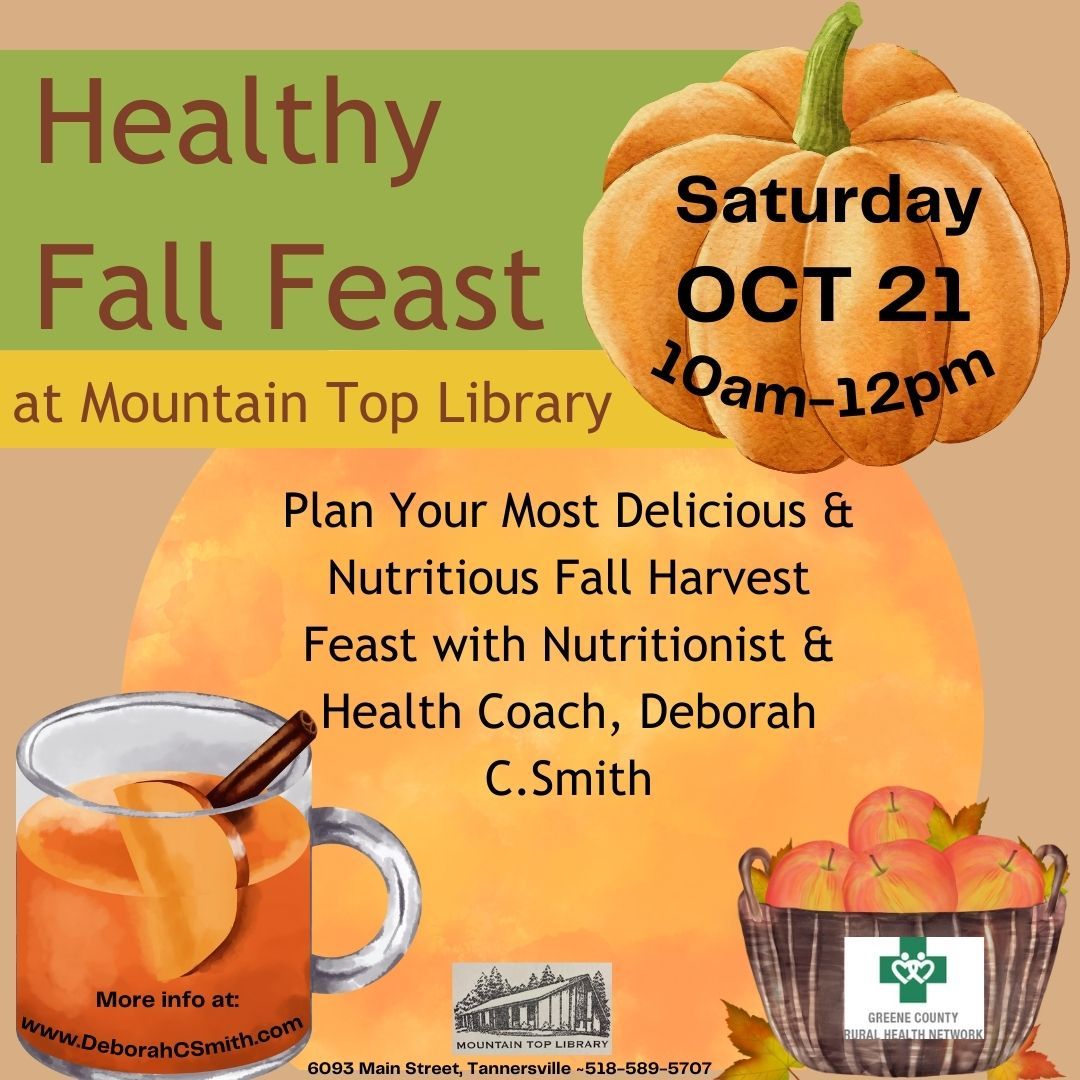 A Healthy Fall Feast!
Soups, Muffins, Bakes & Roasts - how do we make those Fall Favorites not only taste great, but also support our health? 
Join Deborah in person at the Tannersville Mountaintop Library for a fun Fall workshop on healthy nutritious ingredients that make your favorite seasonal recipes more than just yummy!
*Class if FREE but please register by calling the Library at  518-589-5707. This helps me to know how many samples and snacks to bring!